___________________________________________
We are focused on Advertising, Website Design & Search Engine Optimization.
We STAY connected to help your business CONNECT!
adPRO is experienced in corporate branding.  We will help you put together campaigns that are memorable and push you in front of your competition.  We are a full service advertising agency.  That means one stop is all you need from the time you start your company.  Great Marketing is as easy as ONE phone call!
Calvert County chamber of Commerce Home Based Business of the Year 2007 presented by Senator Milkuski's Office

Grant received for United Way 2007 production from Association of Marketing and Communication Professionals

National Register's Who's Who in Executive and Professionals 2003- 2004




2 Videographer Awards of Distinction

8 Aegis Awards of Excellence

Telly Award



DEGREES AND CERTIFICATIONS
Degree in Marketing - University of MD

Certification in Search Engine Optimization - University of San Francisco

Certification in Digital Marketing - University of San Francisco

Certification in Search Advertising - University of San Francisco

Certification for WordPress Consultants - WP Elevation

Member of Google Partners
Marcom Creative Awards

Hermes Gold Creative Video Award

Hermes Gold Creative Print Media Award

United Way Spirit Award

Internaltional Communicator Awards – Child's Play
---
JUDGE for the TIVA Peer Awards-DC


The DC Peer Awards, one of the largest and most respected 

awards ceremonies in the mid Atlantic Region.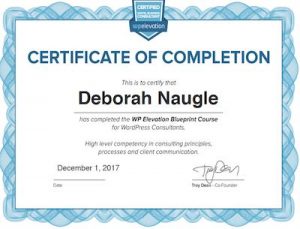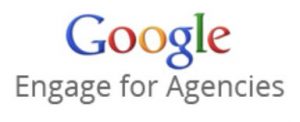 This is not a complete list of awards and accolades or articles rather is meant to show the quality and diversity that adPRO offers every client.
Years of Marketing & Advertising Experience
Years adPRO has been in Business
Years of Website Design Experience
Years of Search Engine Experience
As the methods of advertising, marketing and communication has increased so have our skills.  Our company has grown up in a fast paced and ever changing environment. We bring these skills to our clients so that their businesses will not only keep up with the changing marketplace, but will flourish in it. These are not skills we've hacked our way into but are rather a foundation built on formal education, certifications, and continued training. 
Our background begins with a degree in marketing from the University of Maryland, followed by master certifications in Search Engine Optimization, Digital Marketing and Search Engine Marketing from the University of San Francisco online.  
If you need a successful, competitive, edge you need to call adPRO today!
We are located and available for web design, and search engine optimization in Southern MD. 
County: Calvert County  Located near: Prince Frederick, California    MD
only a short drive from : Baltimore MD,Washington DC and Northern VA. 
Counties Close By:  Charles County, St. Mary's County, Anne Arundel , Prince George's & Montgomery County

443-532-6467
Don't let our physical location stop you from calling us, we can build a website for any company in the US.  Call us for all your advertising needs