OUR SIMLPLE 5 STEP PROCESS FOR WEB DESIGN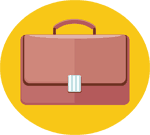 Discovery & Discussion
Prior to our first meeting there is a short form for you to fill out that will help me to begin to know you and your company. The more I know about you the more I can make the magic happen. During our first meeting we will discuss the direction you want to take your company. We'll talk about how we can partner to make things happen.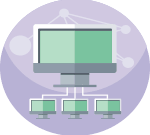 D

iagram
I will take all the information you have given me, and quickly put into my black hat, wave our wand of marketing magic and create a visual site-plan. This will make it easy for you to visualize the best way to engage to your target audience through your new website.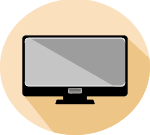 D

a Model
Instead of showing you past work that I've done for other clients and having you try to visualize how it will work with the plan I created in STEP 2 , I'm going to make a working mock up in a browser that you can actually interact with. I will provide the home page and an interior page which later will be the back bone for the design of your site. It won't be perfect but it's the fastest way to go from "Discovery to Delivery."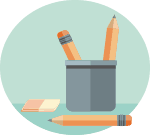 Design
Get ready. Here's the fun part.  This is where we bring your site to life, entering your content, images, and videos. This is  where the site becomes a branding tool for your company.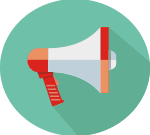 D

elivery
Your site will be posted to for all the world to see using your domain name.
We are located and available for web design, and search engine optimization in Southern MD. 
County: Calvert County  Located near: Prince Frederick, California    MD
only a short drive from : Baltimore MD,Washington DC and Northern VA. 
Counties Close By:  Charles County, St. Mary's County, Anne Arundel , Prince George's & Montgomery County


443-532-6467
Don't let our physical location stop you from calling us, we can build a website for any company in the US.  Call us for all your advertising needs