How Can Video Marketing Help Your Business?
Did you know your website is 53% more likely to be listed on the first page of google.
Video marketing is particularly beneficial because it does not require a large advertising budget.
Video can be used as a marketing agent on your website, newsletters, social media, email marketing, youtube and other video platforms and of course in a traditional role on television.
YouTube and other video-sharing websites create a huge market place which can now be used to target an area-specific audience.
Learn How To Leverage Video Marketing For Your Business.
How To Use Video Marketing
To get the full benefit of making and distributing a video, adPRO will help you create a well-structured marketing strategy.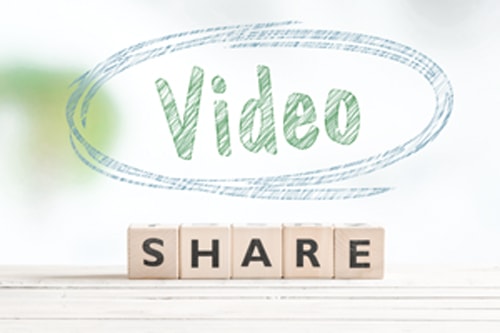 There are several phases you will need to consider:
1.Making the Video
2.Releasing the Video
3.Search Engine Optimization
4.Going Viral
Promotional videos do not have to be long or complicated.
Most experts agree that videos of around 2 minutes are short enough to keep a customer's attention but long enough to get the point across.
If you have a lot to say, consider dividing your video into smaller more manageable chunks.
The content in the video should be clear, informative, and interesting.
Make sure that you know exactly what the aim of your video is before you start.
By advertising the fact that you are a local company and by making the video genuine and engaging, you can create a trustworthy business image.
Featuring local references and local customer testimonials is a great way to do this.
Here are the basic website categories you will need to consider:
Global - YouTube, Flickr, Viddler, and Daily motion are just a few of the thousands of globally popular sites which have image sharing capabilities.
Specialized - Look for video sites that are directly related to your target audience. Building trades, learning, craft, and computer related video sharing websites are very common but a wide range of other specializations are also available.
Local - By using local online directories and portals you can target the people most likely to become a customer. You could also consider using your video on your own website or in emails and digital newsletters.
The advantages of creating an effective video and marketing strategy include:
1.Customer Feedback
2.Increased traffic to your website
3.Increased sales
By adding links to your official website in your video descriptions, you can significantly increase the site's traffic.
It is a good idea to consider carefully which page of your website the link should send people to, for example, landing pages, sales pages or your "about us" page.
We are located and available for web design, and search engine optimization in Southern MD. 
County: Calvert County  Located near: Prince Frederick, California    MD
only a short drive from : Baltimore MD,Washington DC and Northern VA. 
Counties Close By:  Charles County, St. Mary's County, Anne Arundel , Prince George's & Montgomery County

 410-326-2909
Don't let our physical location stop you from calling us, we can build a website for any company in the US.  Call us for all your advertising needs