Web Designer, Southern Maryland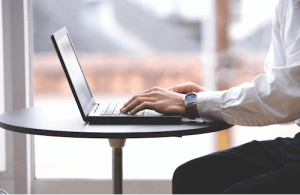 A lot of online business owners in Southern Maryland start undercapitalized. They have to do everything themselves — the preparation of a product, the development of a marketing strategy, the actual building of a website to cater to their product's marketing needs. Business owners soon find their simple "homemade" site might not be enough to cover everything, and they are not getting revenue driven by the traffic from their website.
Sounds familiar? Starting a business this way is a bad idea. A website just as your office is a foundation piece of your business and should be handled as such. You probably feel that you shouldn't give money away when you can do something yourself. But the question you need to ask is by doing it yourself are you costing yourself money. Hiring a web designer is critical to the growth of your company and should be treated as serious as if you were hiring a building for your office building.
When you hire a web designer to do your job for you, you are doing more than just handing over the "dirty job" to someone else. In fact, by paying for web design services you are enlisting the help of a professional that will guide you through the process, make strategic business recommendations, and provide services that are out of your area of expertise, such as search engine optimization. Hiring a web designer also gives you the time to focus on other important aspects of building your business.
Be sure to hire a website designer that is a professional in the industry. Web designing should not be a hobby of theirs.  Web design should not be something they do late at night after their full time job.  It should be what they are immersed in all day long for you to get the biggest bang for your buck and best start for your business. This is the best way to ensure they have the ability and knowledge to make the best recommendations and that they will be there in the future when you need them to be. Hiring a professional website designer in Southern Maryland will also help to get your website built fast. After all, they do it for a living so they have to be good!
So, remember to not just work your business, but grow your business too!
We are located and available for web design, and search engine optimization in Southern MD. 
County: Calvert County  Located near: Prince Frederick, California    MD
only a short drive from : Baltimore MD,Washington DC and Northern VA. 
Counties Close By:  Charles County, St. Mary's County, Anne Arundel , Prince George's & Montgomery County

 410-326-2909
Don't let our physical location stop you from calling us, we can build a website for any company in the US.  Call us for all your advertising needs